Place In Orbit is an extensive, long-term project and students will be working on the realisation of its first stage. Through this project, students will get a chance to work on creating satellite-inspired interactive objects that can communicate with each other and with the visitors in an exhibition space. Students will experiment using lights, sounds, sensors, projections, and augmented reality to create the installation. Organised for Bangalore Fantastic, a 3-day public focused event, this installation will be centred around India's historic launch of over 100 satellites into outer space. Students will work with testing materials and sensors and they will be guided to build physical objects and make them share streams of data. Students will also experiment with virtual 3D objects that can be used for the AR-layer. 
Designing a table for the project, Place in Orbit*. The visual aspect of the table is to be similar to the actual mission control tables. The materials used are to be limited to wood and ply. The

table

should have two slots for both the monitors which are to be kept inside the top panel.
This is a compilation of the technical drawings of the mission control table. There are four sets of orthographic drawings three of the frame including separate drawings for the top as well as the bottom components and a separate drawing for the panels. The CAD drawings were used to laser cut the plywood panels.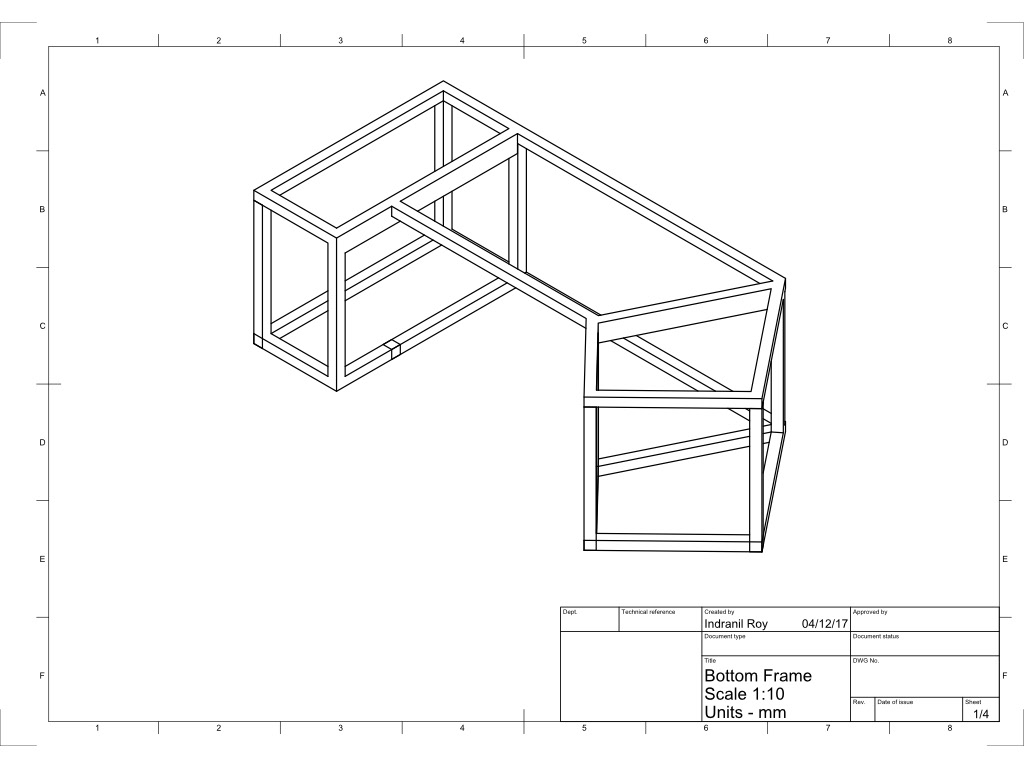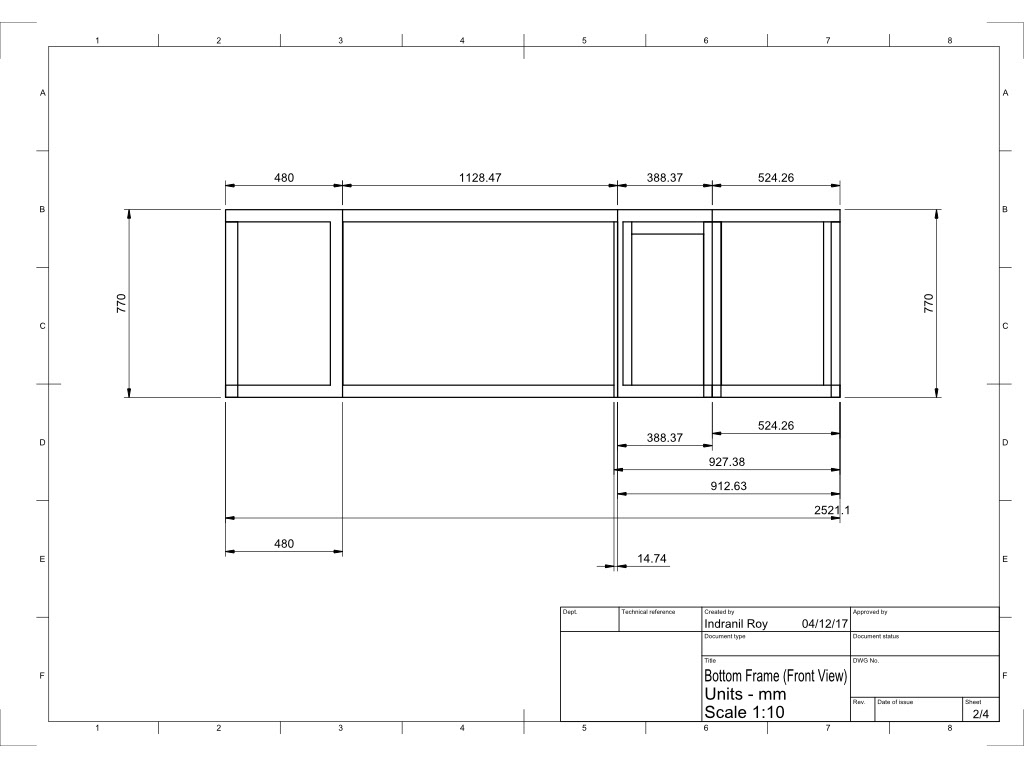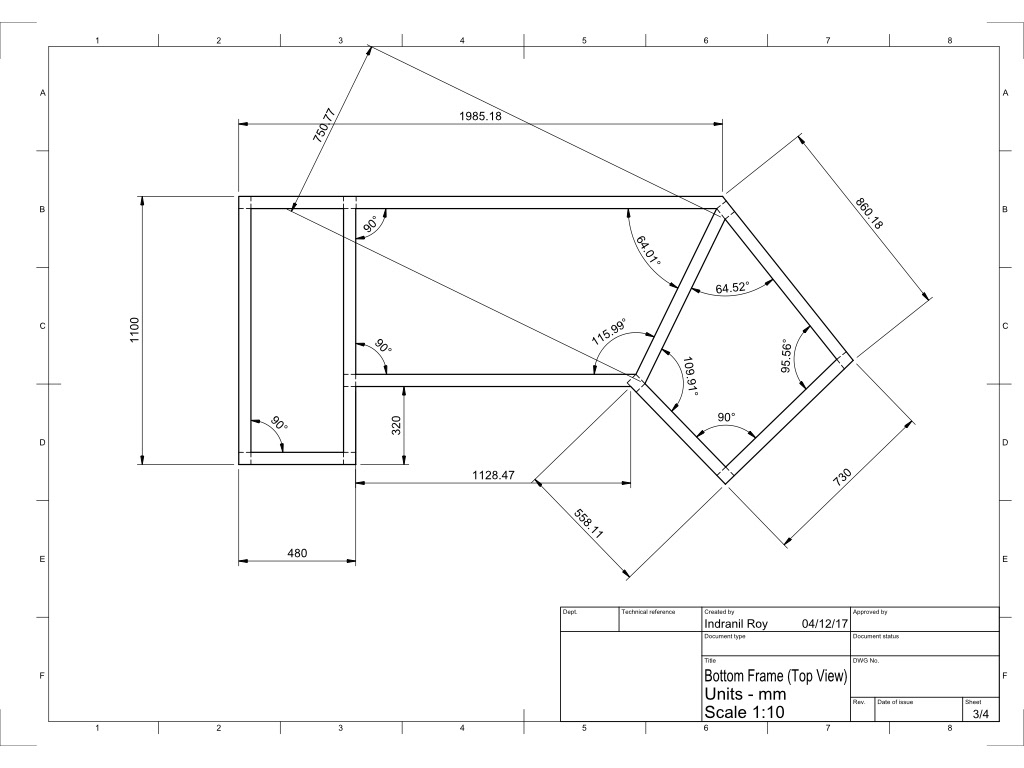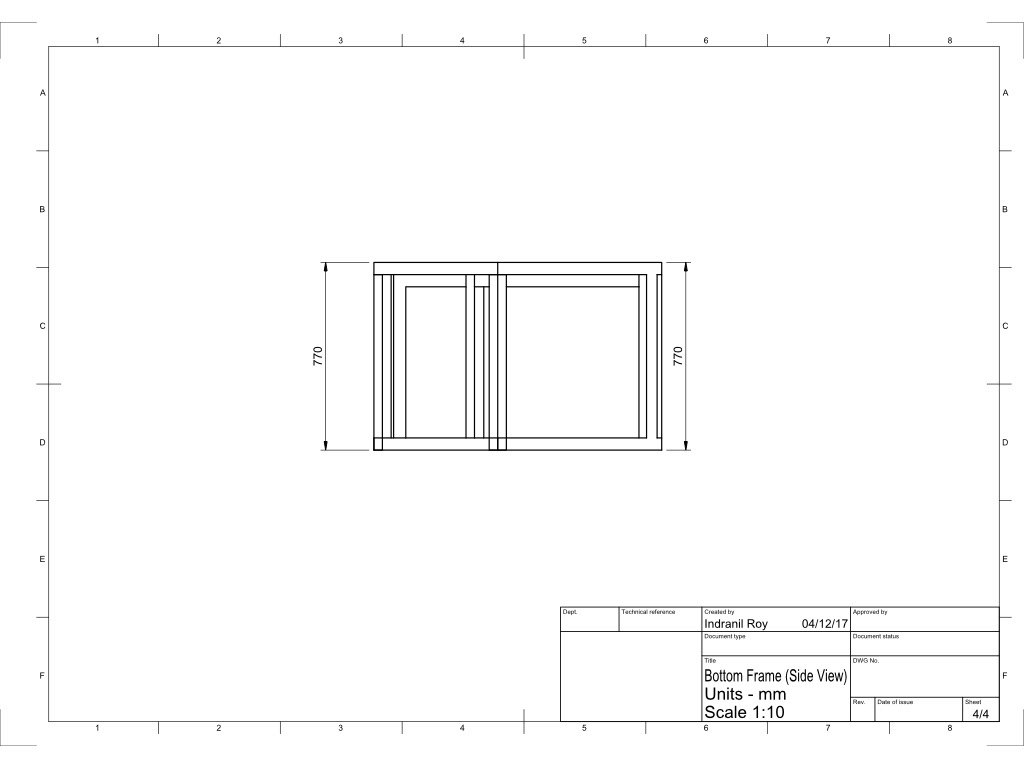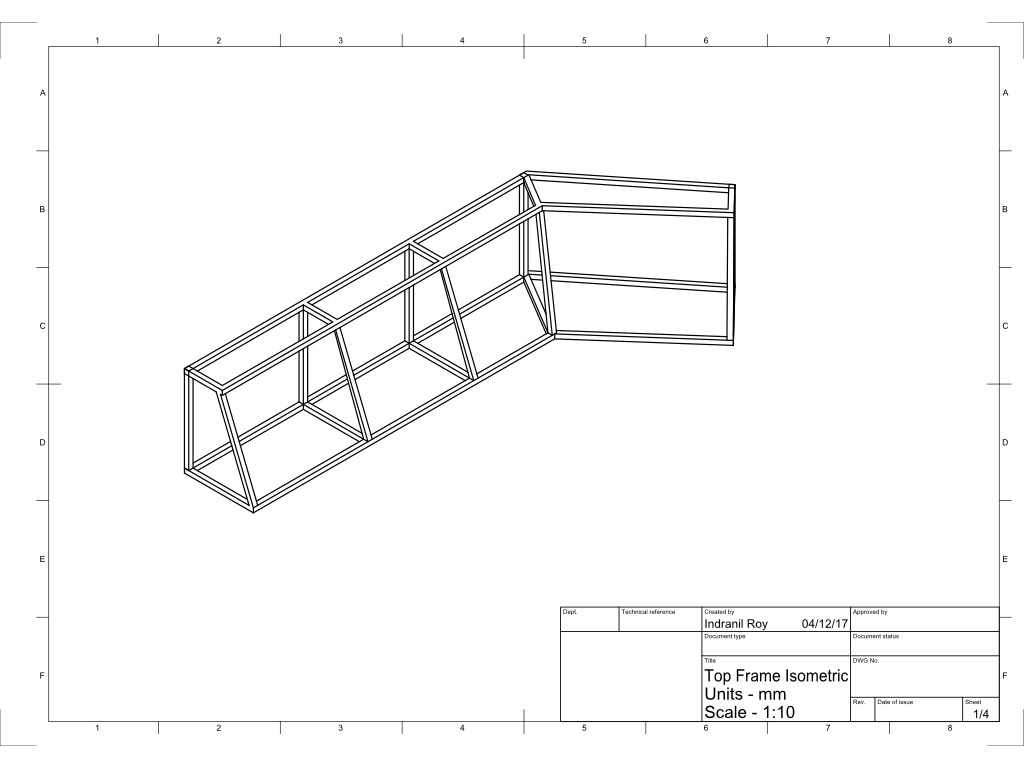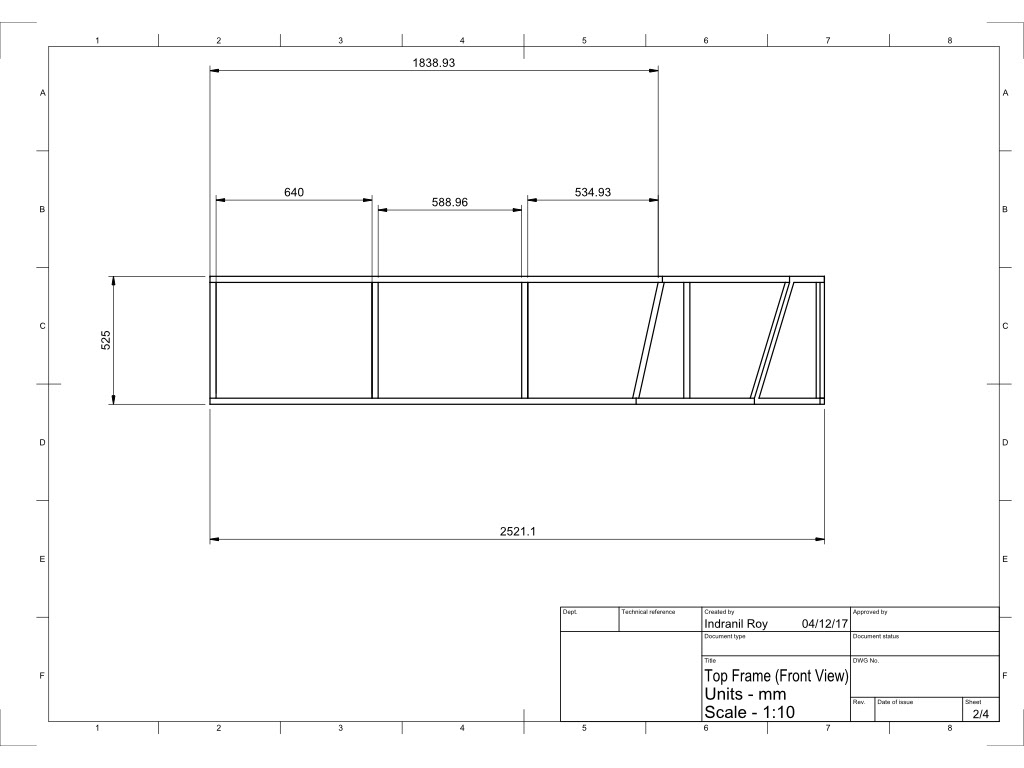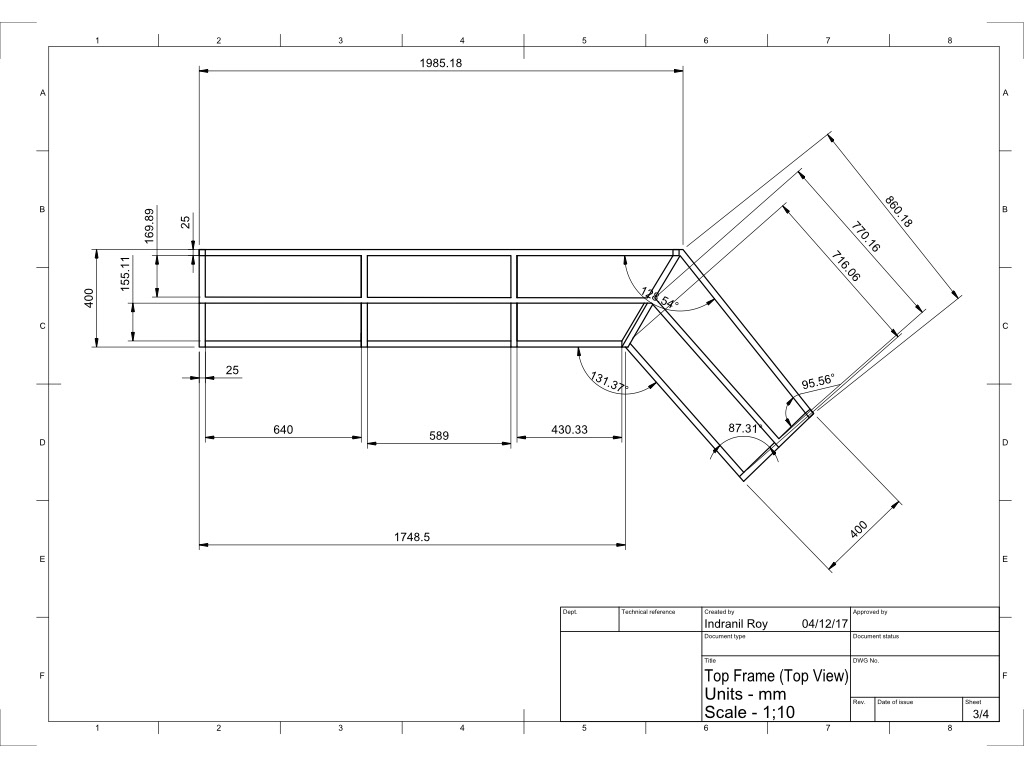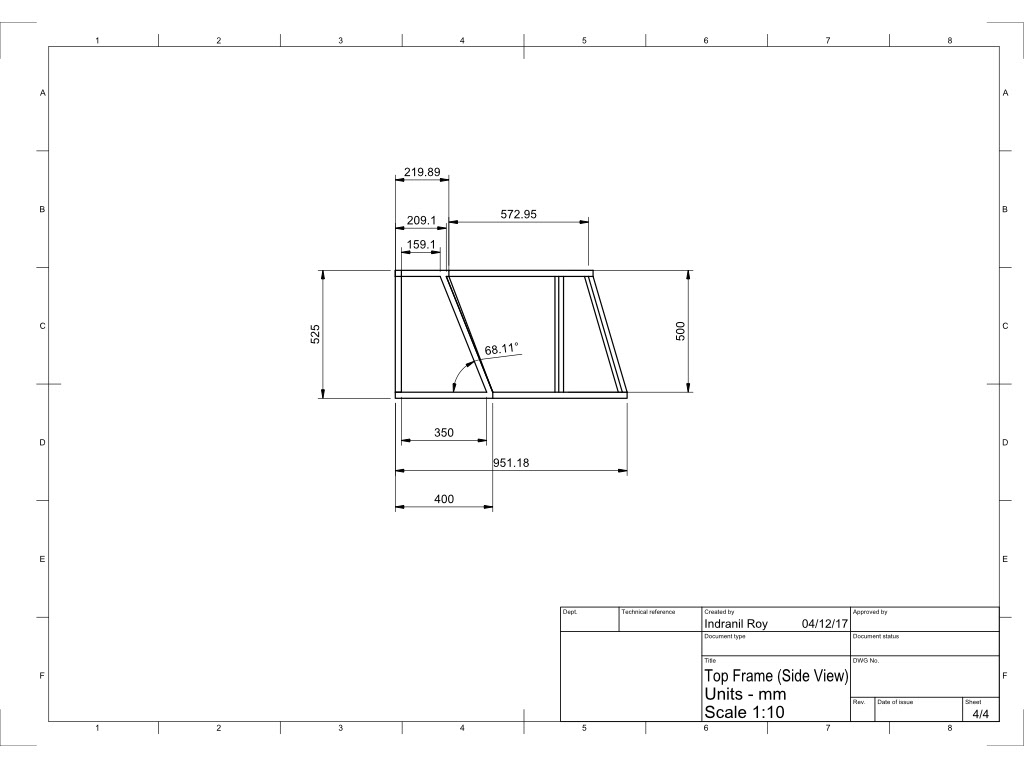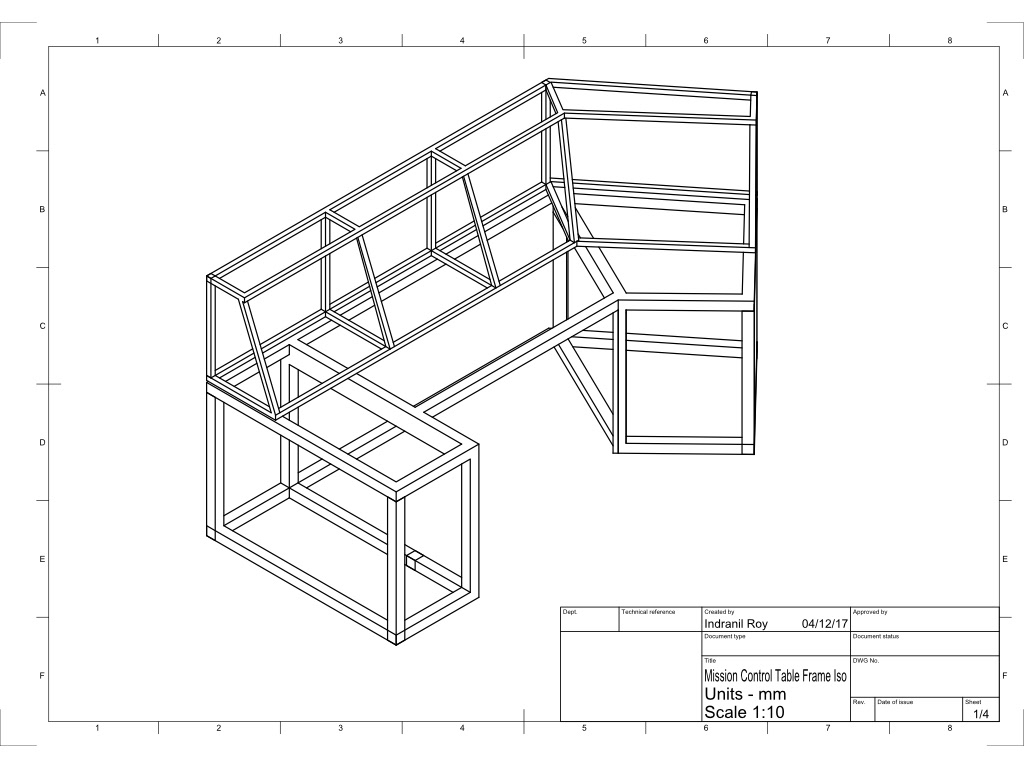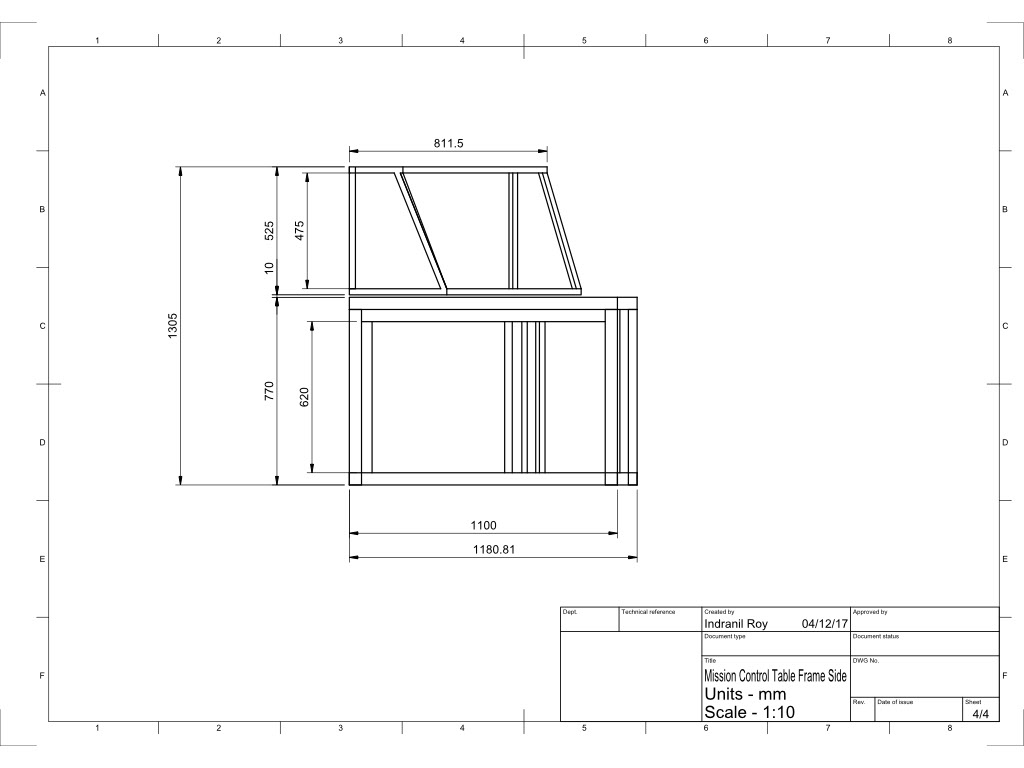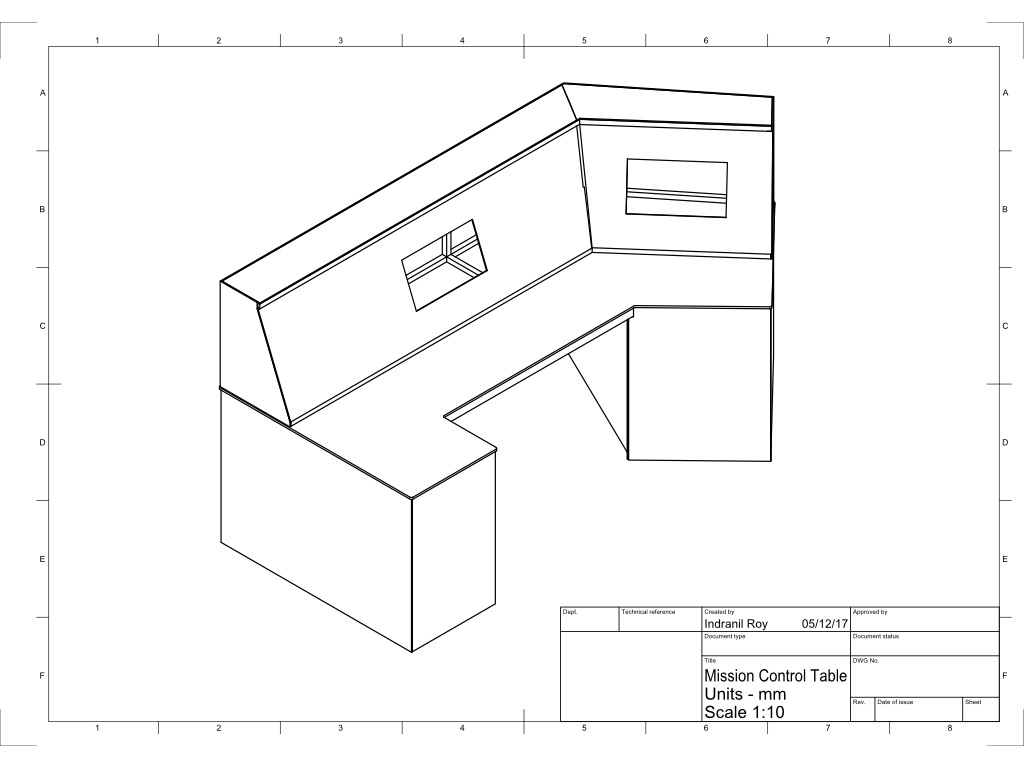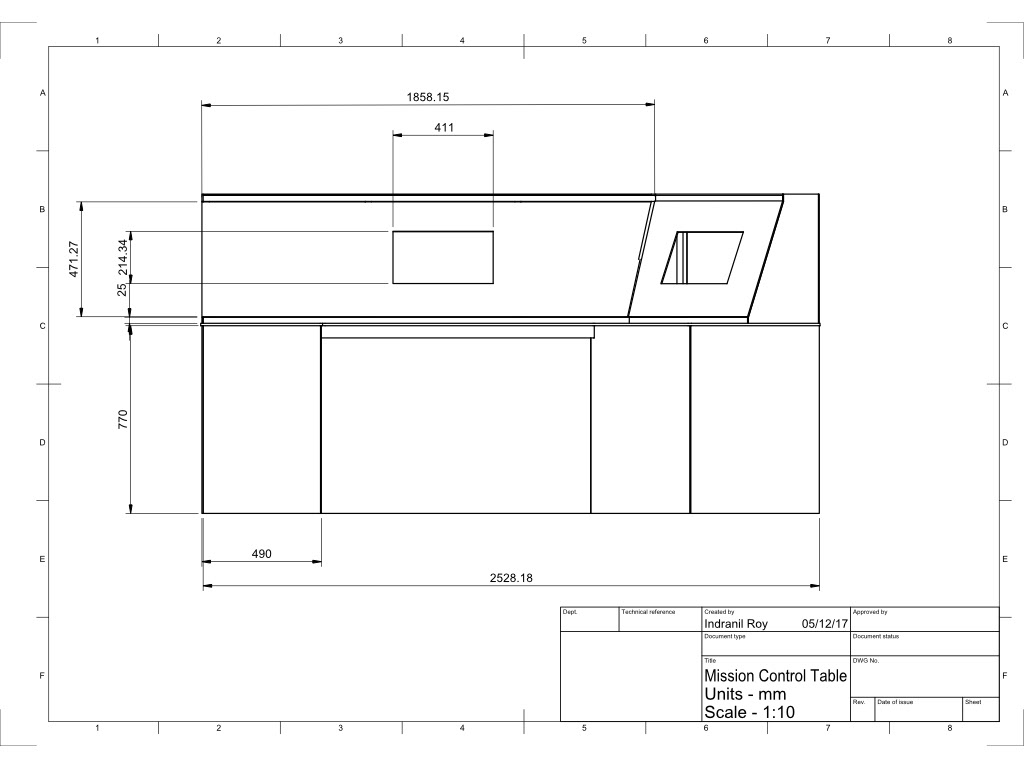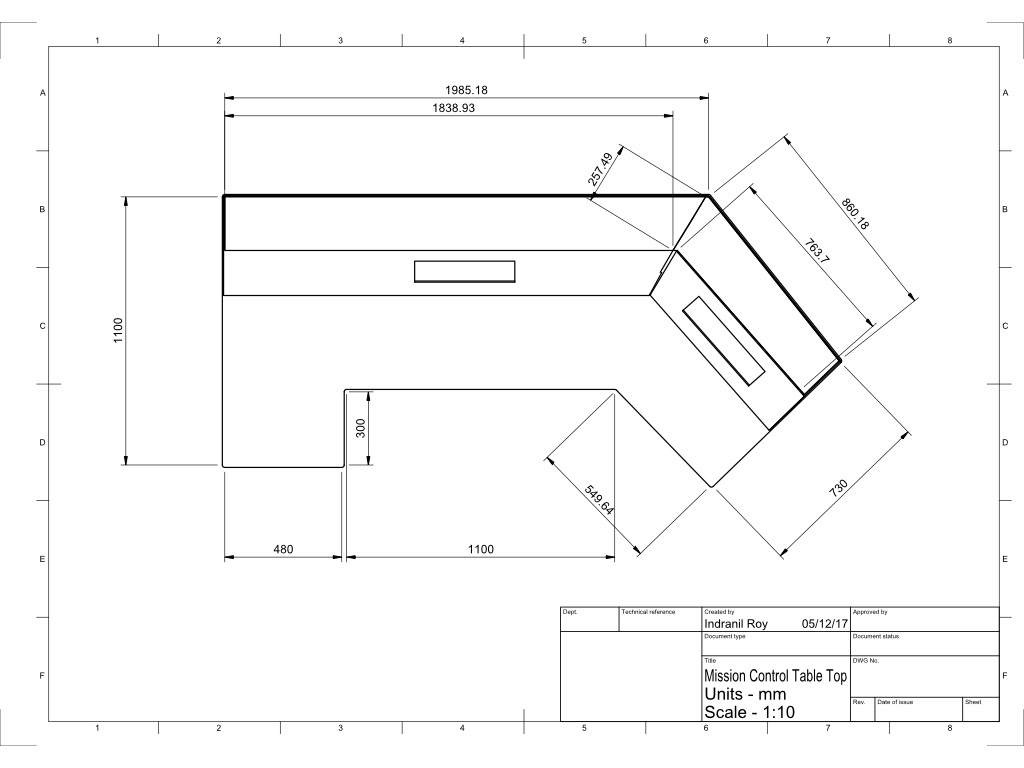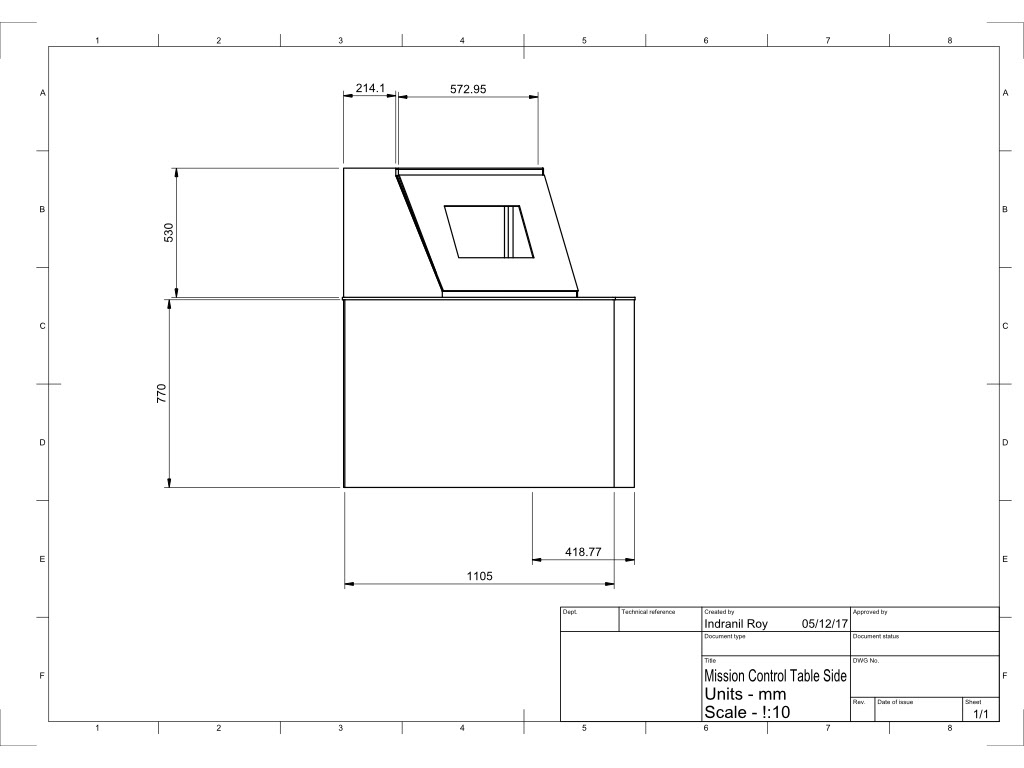 After the design was finalised 3D renders of the frame, as well as the Table, was created to showcase the design.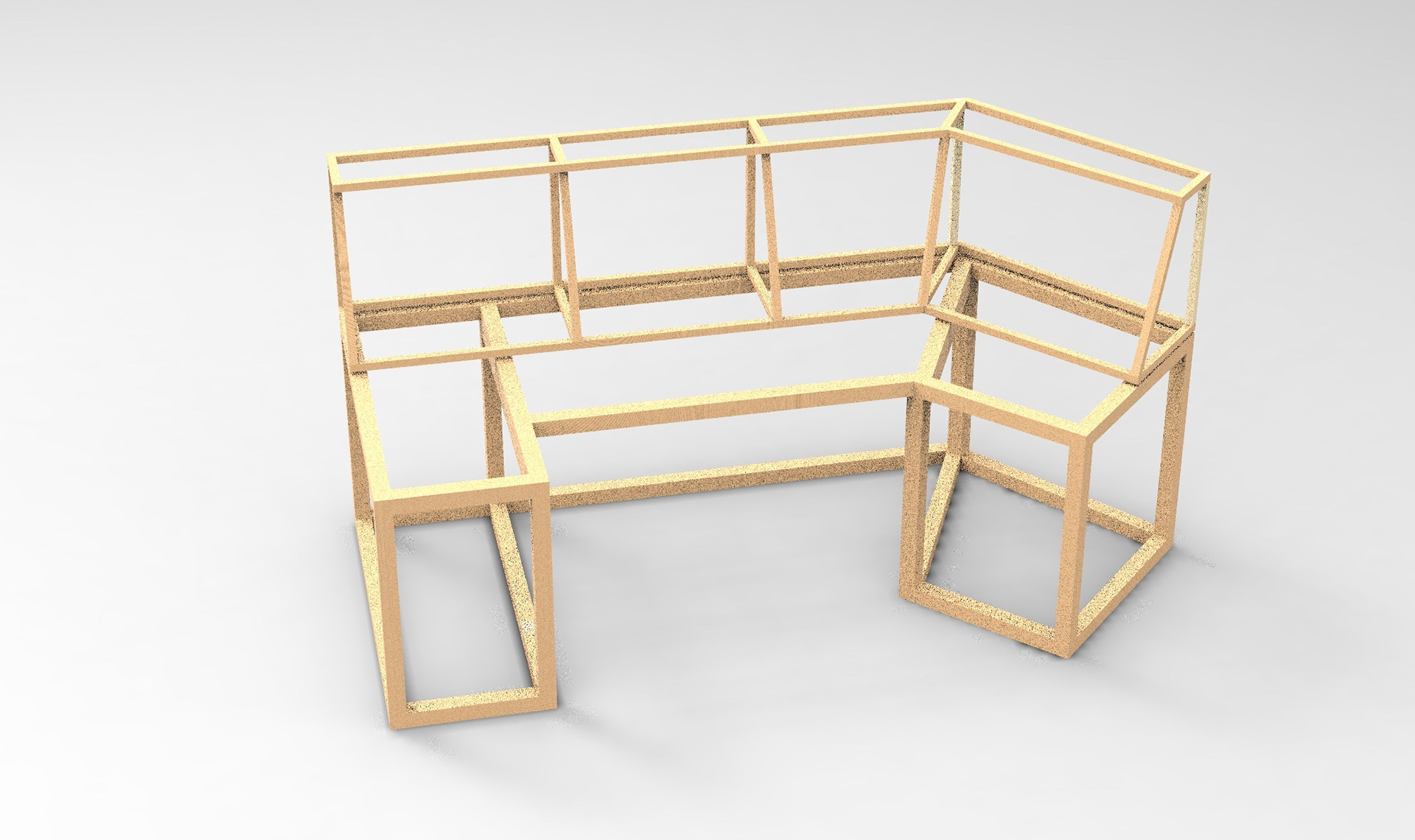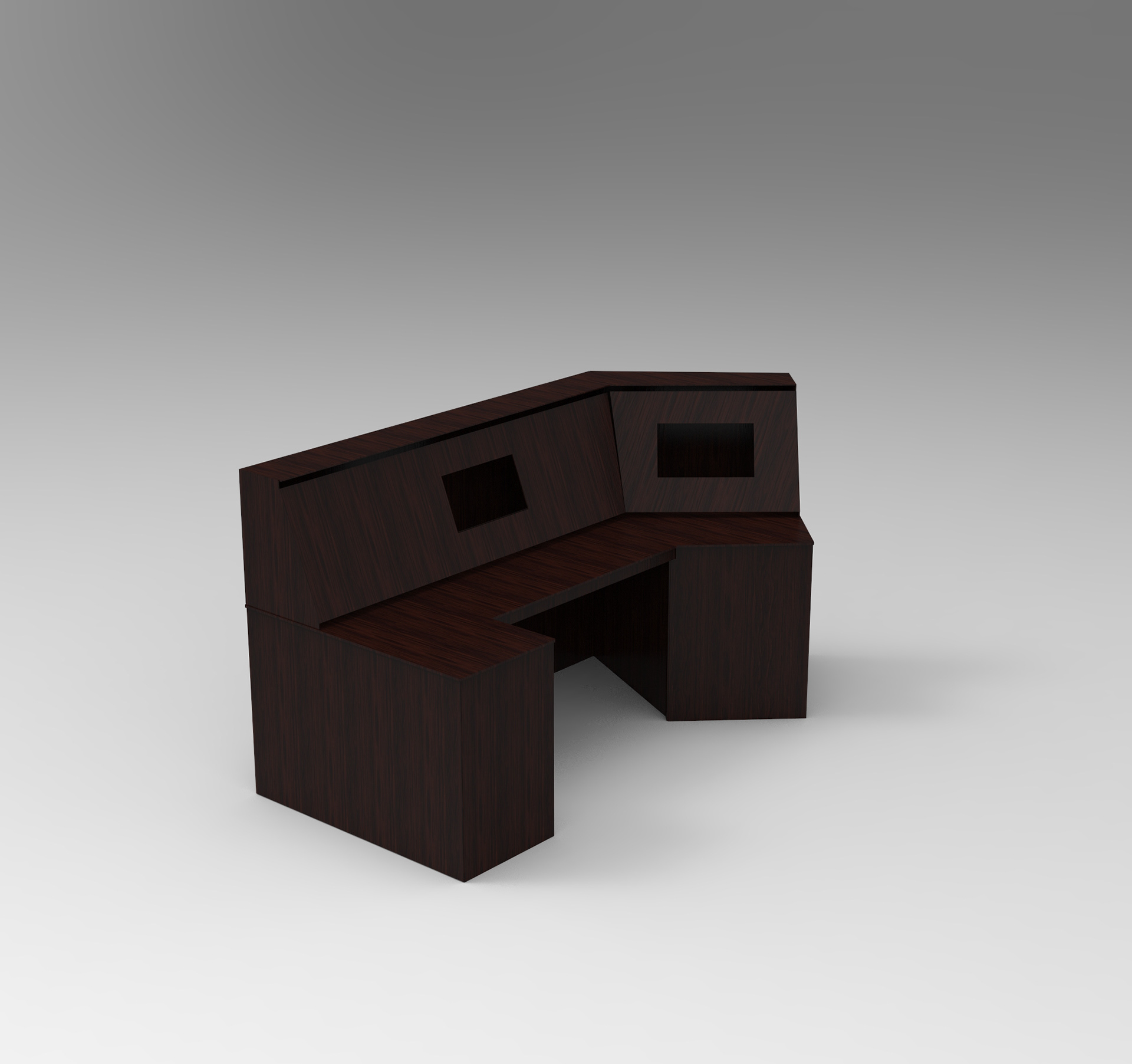 MISSION CONTROL TABLE 
After the design was finalised the production was done in our college workshop. The mission control table was a part of an interactive installation exhibited in the Bangalore Fantastic Exhibition hosted at MG Road.